Monday, 21 December 2020
33 Important Tips to Improve Your Marketing This 2021 Amidst the Time of Covid-19
2020 really wasn't the best year for business—the Coronavirus pandemic upended the lives we knew in the blink of an eye, and businesses were left scrambling to adjust to trying times.
With the end now in sight, and with a new year upon us, it's time to think about how we can better market our products or services to the general public. The challenge is upon us to rise up better, with a driven heart and a strategic plan to scale up how we do business.
To this end, marketing is always a great place – if not the place – to start. In this article, we'll be talking about everything you need to consider in improving your marketing strategy, even amidst the trials and tribulations posed by a global pandemic. We've divided this article into 8 overarching themes:
Create Buyer Personas
Pay Attention to Your Content!
Use a Reliable Platform for Your Content
Optimize Your Loading Time
Increase Your Conversion Rate
Consider Video Marketing
Tap into the Wide Audience of Social Media
Utilize Creative Email Marketing
Without further ado, let's dive into detail for each one:
Create Buyer Personas
Buyer personas are integral in creating an effective marketing campaign targeted towards your preferred demographics. Backed by data and research, buyer personas are essentially representations of your ideal customers. With creating one, the goal is to understand your buyers, and to use this to guide or personalize anything related to customer acquisition and retention.
But, it doesn't end there. In terms of everything you need consider in creating a buyer persona, here's what you need to do:
Understand the different personas you can take
It will certainly be easier and way more convenient if there are set types of buyer personas you just have to pick from, but surprise, surprise–there actually aren't. Just as businesses are unique from each other despite being on the same niche, so are buyer personas for each company different.

There are general commonalities between personas for various companies though, such as categories for the personas (e.g., an HR representative, IT manager, marketer, among others). But, the similarities end there. How many personas you create, or what the personas are all about, in the end will still be tailor fit to your target audience and what your business offers.

Formulate various personas
Alright, so how exactly do we formulate personas? The answer is through research and data. If you check out your current contacts database, you'll be surprised at the trends and similarities you will find among your leads and customers. Adding forms to your company websites to obtain information is also helpful.

Apart from tapping into databases like this, you can also directly ask people involved in dealing with your best customers, such as your company's sales team. Interviews are also a wonderful avenue to supplement data—you can interview previous customers about what they liked about your products or services, and use this knowledge to inform the creation of these personas.

Create conversations with each persona
With your personas now created, the next step would be to check out where they're similar in terms of their answers to your interview questions, and use that as a primary persona. It's also good to take it one step further, and to create fictional conversations with this persona.

For instance, you can brainstorm on what problems or objections they may raise to your sales team, and then create answers to these questions. That way, you'll be able to prepare whichever team is concerned in dealing with a prospective client that fits right with the persona you made.
It's also recomended to use one of the many tools out there to help and understand your users, get the right feedback is key.

Find the right message to use to reach each persona
Well, making personas isn't just so you can be prepared for questions, concerns, or suggestions they'll be raising in the future. One thing you shouldn't forget is to plan on how you can approach each type of persona—how you can talk to them about your products or services, what kind of language you will use, and how you can pitch your product in a way that resonates with them.

This approach should also be communicated to the rest of the company, especially to those who will be directly interacting with your customers.
Pay Attention to Your Content!
Another aspect to marketing you should definitely focus on is your content. The recent years have seen a surge in interest in content marketing, and for good reason! Content marketing is relatively cheaper, and yet hitting the right formula can rake you in thousands of leads and engagement.
This is also another way you can apply what you've learned about your buyer personas—knowing your consumers well enough allows you to create content that will pique their interest in the company and the products or services you're offering.
Let's check this out in full detail.
Understand the need for smart contentFirst things first—you need to understand why exactly you should be focusing on the content you put out.The thing with content marketing is that it's slowly shaping up to be the marketing of the future. With paid advertisements being a thing of the past, especially now that people are increasingly turning to the use of ad blockers, marketers have to find a way to innovate to reach their audience. That's where content marketing comes in.If your content is good, people will engage with it. This is evident in the statistics for site traffic for top content marketers—they get up to 7.8 times more traffic than regular websites, all because they offer quality content. And, when people regularly digest your content, they're also likely to remember you and the brand you represent. This becomes a positive feedback loop that's definitely beneficial for both client and company.
Write a compelling headlineSo, what exactly makes people interested in specific pieces of writing? The door that catches your audience's interest is an exceptional headline. If you fail on this task, no matter how good the rest of your article is, you're not going to get their attention. Your article won't get read. That's because, on average, out of 10 people, 8 would read your headline—but only 2 will read the rest of the article. That's how crucial it is that you nail your headline.
Hook your readers in with a Big IdeaOkay, but even the best headline in the world isn't worth anything if the article it's heading doesn't hold any water. Content isn't all about jumbling a bunch of facts together, hoping the reader will get its message. No!The information you provide must always be engaging and entertaining while providing some real value to your readers. To do that, you have to start with a Big Idea—a catchphrase or a thesis statement that encapsulates what your reader is supposed to learn from.
Be factual—research, research, research!No, you probably don't know everything there is to write about your topic. And even if you do know a lot, there's always value in learning more about the topic you have to write about.To be a good copywriter, you have to be a wide reader and researcher. You should be ready to take in information after information about what it is you write about—from the top blogs and the content everyone knows, to the less famous, but equally (if not more) informative ones.You might not think it won't be worth anything to obsess over your topic… but it would. And your readers will be able to see that—they'll certainly appreciate the richness and depth you're giving them.
Know what your audience wantsIf you take the time to listen to what your audience wants to read or hear, then you'll be able to create content specifically geared towards satiating their hunger. In being available to listen to your consumers, you can customize your product or service to attend to that specific desire… and in terms of marketing, that's sure to be a great start.
Be engaging, not boring
For content to resonate with your audience, you can't keep it dry nor bland—how will they want to know more if the method of learning is boring? You write content to educate, and education must be interesting. Fascinating. Something that piques their interest and gets their imagination running

To do that, your writing certainly cannot be boring. Instead, let your voice have a personality—employ imagery, use humor and maybe even a dash of controversy. Build your Big Idea and know where you're going. Don't bombard your audience with fact after fact in a long, winding paragraph—divide your information to small, digestible chunks, coupled with reader-friendly formatting.

If you do that, they'll probably find themselves surprised that they're already at the bottom of the page—and perhaps even more importantly, they might even find themselves wanting to read more.
Use A Reliable Platform for Your Content
If you need some help in optimizing and improving your content, there are actually multitudes of software you can try. These differ in terms of their features, inclusions, and ease of use. If you're looking towards ramping up your content, it's a great investment to try out content marketing solutions. This way, you won't worry about not being on the right track towards creating valuable content for your consumers.
Know the platforms and choose what you need bestShane Barker details 27 exceptional content marketing software you can try or consider for your business. Of course, these software differ in what they offer you, so make sure to compare and contrast each one in terms of what you actually need.There are platforms that aid in content idea generation, or even search volumes for a keyword. Others, meanwhile, provide tools for sales and customer relationship management, rather than SEO writing. The choices abound, and the decision is yours on which one you actually need to improve your content.
Optimize Your Loading Time
Even with amazing headlines and well-researched articles, your customers won't have the patience to stick around and read the article if your webpage keeps on crashing, or if it takes too long to load. In marketing, every second counts—and slow loading times are a recipe for disaster. You wouldn't want to go through the trouble of catching your viewers' interest and writing exemplary content, only for them to abandon the page because it wouldn't load… right?
Here's everything you need to know about improving your current loading time.
Remember: Users leave slow websitesA potential clientele will abandon your site if its loading time is too long. Studies show that page loading time and percentage of page abandonment are directly proportional—the longer your page takes to load, the more likely your readers will abandon the website. In fact, around 47% of consumers expect a website to load fully in 2 seconds or less. Reach more than 3 seconds, and 40% of users are likely to abandon the website altogether.
Remove webpage errors! Site visitors hate thoseAnother common problem is the occurrence of webpage errors. This is yet another hindrance to connecting with potential clients—so, do make sure to optimize your page against crashes, screen freezes, or errors. Formatting problems, as well as unavailable pages, are also something to watch out for.
Optimize both your mobile and desktop pagesGenerally, users expect a seamless web-browsing experience in their mobile phones—even comparable to their desktop or laptop's loading time, if possible. However, most users in a survey also admitted to feeling that web pages load slower in mobile phones than on desktops.In that regard, though, mobile users seem to have more patience in terms for waiting time before they abandon a page altogether. On average, users usually wait around 6-10 seconds for a page to load; if it fails to do so, then they'll abandon it already.
Cut down on delays to avoid lost revenueExcessively long loading times, as well as errors, freezes, and website crashes, all leave a negative impression upon your consumers. You wouldn't want that, especially when they're there to visit your company's main website! Not fixing these errors is bound to deal a huge blow to your company, with studies showing that even a single second delay is enough to decrease customer satisfaction already by as much as 16%. In the same vein, a one-second delay can also result in a 7% reduction in conversion!In e-commerce websites, the demands (and consequently, the repercussions) are even worse. Consistently bad loading times can affect a customer's loyalty to a platform; as high as 52% of respondents in a study actually said that quick page loading is important to maintain their loyalty to a website. If they are dissatisfied with the e-commerce platform, their likelihood to buy from the same site again is decreased by as much as 79%.
Increase Your Conversion Rate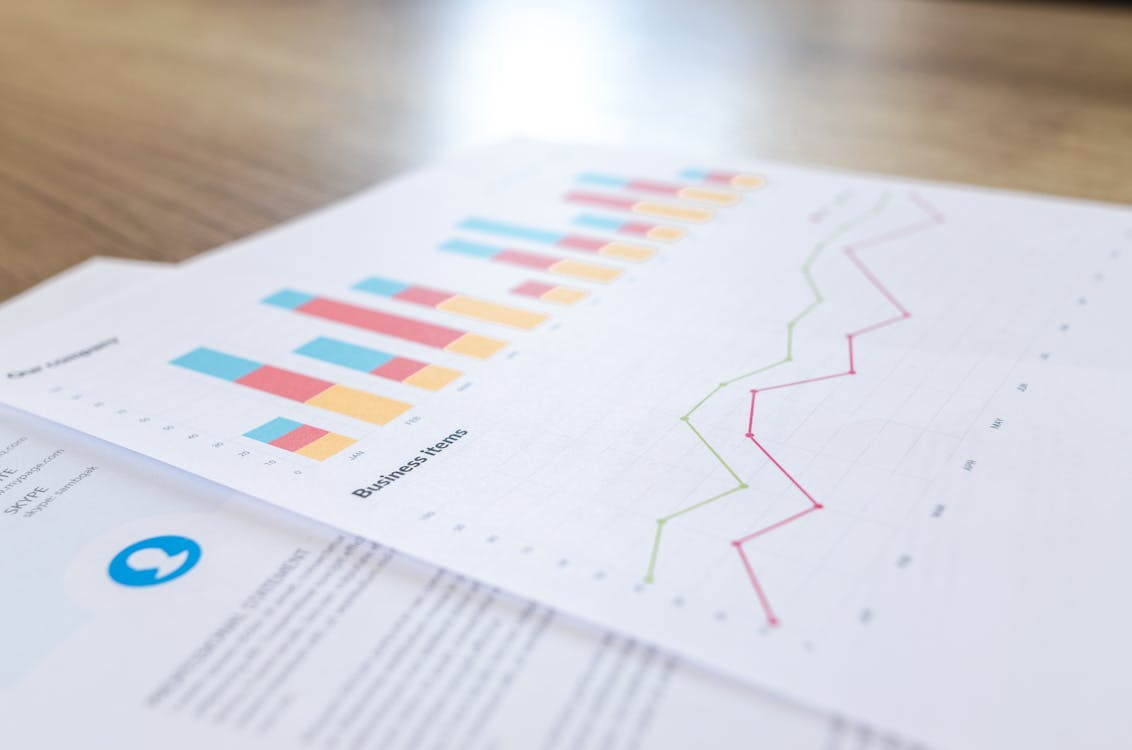 It's not enough to simply get users to your website, though! At the end of the day, we want to convert these views and engagements to actual purchases. That's where conversion rate comes in—a high conversion rate is a good sign that you are performing well… but just how high is a high enough conversion rate? Let's find out.
Set a good goal for your target conversion rateIt's definitely good to perform well within the average landing page conversion rate of 2.35%… but is that enough? Or do you want to go even higher?The average is, well, exactly that—average. The top 25% websites actually convert at a rate of 5.31% or even higher, and the top 10% of websites? They're at 11.45% or more. That said, it's obviously a feat in itself to reach the industry average; but, your goals should never stop there. Ideally, you should shoot for conversion rates around thrice to 5 times as high compared to the average.
Practice basic A/B TestingThere are a couple of ways to increase your conversion rate, the first of which is doing an A/B test. You'll be surprised at the impact a small font, text size, or element change can do to your conversion rate.To do this properly, you should know what you're testing—is it the form length? Or the keyword placement? Perhaps the design elements? Knowing this allows you to evaluate the effect these variations and changes can have on the page.It must be noted, though, that if you want to change different elements, you should do so only one at a time! If you change everything all at once, how will you know which element was responsible for the improvement in your conversions? Try testing these changes one at a time, persisting on and on until you're sure you've made the changes that effect the best and highest increase in conversions.
Be uniqueWhile changing the overall aesthetic of the website certainly contributes to an increase in conversions, don't expect this to solely be responsible for bringing you to the top 10%. If you want more, you have to do more—and to start with that journey, you have to set yourself apart.Competitors in a single niche often have default, go-to offers for customers who want to try out their product. However, there is often little to no variation between what they offer—it's always a free trial, or a free consultation, or a free demo. That's not exactly creative, and that's not going to generate interest from your potential clients.Instead, be bold. Take risks. Be creative. Try to find a sweet spot for both you and your clients—one that sets you apart from your competitors, but also one that isn't too much of a demand for your company. If your current conversion rate is at 2% or lower, that certainly means there's much more to be done. And you can do something about it, for sure!
Change your current flowAnother thing you can check out is how user-friendly your current website is. Often, we make it less attractive to our clients to check us out without knowing it. For instance, demanding too much information right from the get-go can turn off clients wanting to try out a product. Even if you offer a free trial, if that comes at the expense of answering a long form asking a ton of personal information, what's incentivizing me from doing all those?In this scenario, a way to switch things up is to perhaps let users download the file right away, but ask them to register once they've set up the file. That way, they'll be more inclined to provide you with their personal info, seeing as they've already committed to downloading and installing the product.
Try ten iterations for your landing pagesYou won't perfect everything the first time—not your design and elements, your offer/s, and your flow and message. You can't simply put out a single landing page and assume that's the best iteration of it you can possibly have, because chances are, it won't be.On average, you should have at least four landing pages to test, all with variations in their offer, layout, flow, and content. You can monitor the performance of these landing pages, then, and see which one is The One: that one great landing page that gives you the most traffic and conversion rate.But if you want to get to the top 10% of websites, it's actually imperative to start with at least ten landing pages. From there, check the best performers, focus on those, and cut the fat. Do this again and again until you're left with The One, that unicorn page you've been looking for.
Don't forget that conversion rates aren't everythingAlright, we've been talking on end about countless ways to increase your conversion rates… so what does this point mean? At its core, conversion rates are statistics that give you an idea how well you're making sales, or making leads that can be converted into sales. But they aren't everything, because at the end of the day, they're numbers that talk about the prize—which is to make more sales.A high conversion rate is good, but you have to look at the quality of what you convert. If you're converting less qualified leads, then this is all for nothing—you have to be sure that what you're converting are the quality leads your company needs.
Consider Video Marketing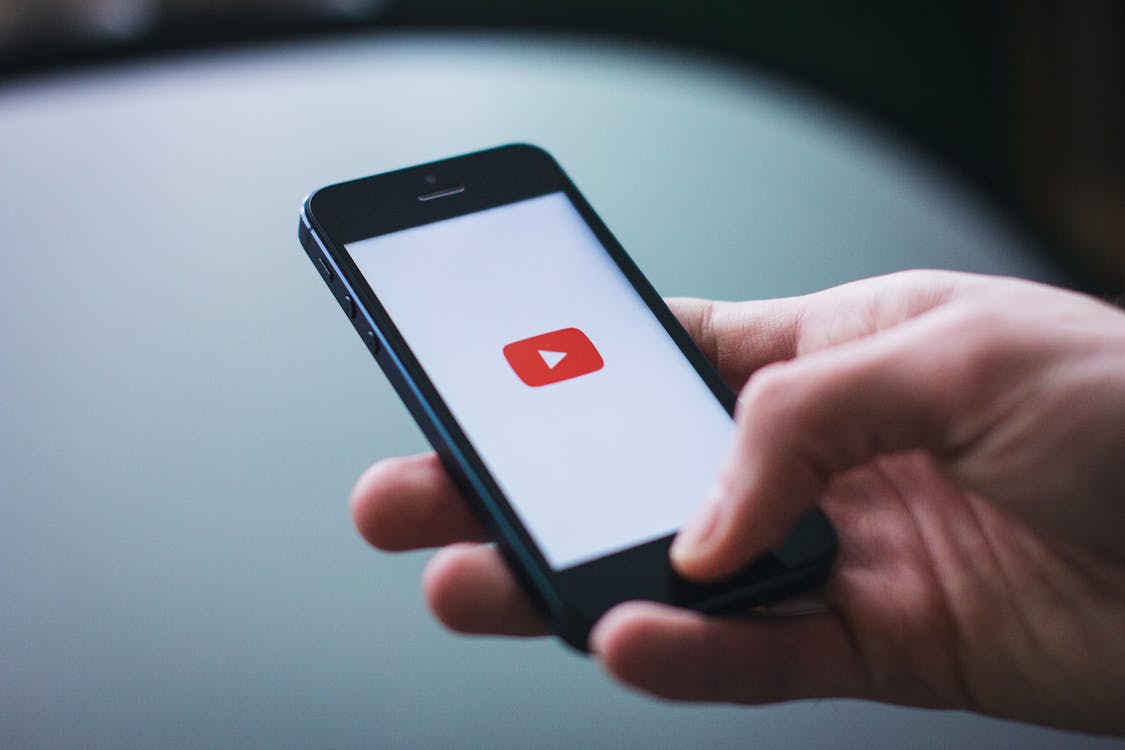 Let's talk about video marketing—another top marketing strategy, which has started to take the world of marketing by storm since 2017… and has shown no signs of stopping. Videos are among the top content that consumers want to see—in fact, a study from HubSpot Research claims that customers want to see videos more than 50% of the time more than other types of content.
Videos do wonders in increasing conversion rates by more than 80%, and mentioning videos in your emails can increase open rates by 19%. It's an extremely promising avenue to consider, but as always, there are still a few considerations.
Decide what video marketing idea to adoptThere are so many video marketing ideas you can do. It's your task to understand how they work, and which ones will be most helpful for your brand. Will you go with a demo video to showcase how exactly your product works? Or should you try live videos for a look at your company behind the scenes?In your landing page, is it a good idea to create a video with interviews and influencers on the industry, or should you to do a brand video to build awareness about your company, and to inform the general audience about your vision and mission?These are just some considerations you have to think about, and certainly the answer will differ depending on what you hope to achieve with the video.
Consider what your audience needs to watchAside from thinking about what video marketing idea to adopt, you also have to check out what your goals are for making the video. And, in doing so, you'll inevitably think of why your audience needs to watch it. In talking about these videos, there are four primary things we are talking about: attracting customers, converting them, closing deals, and delighting consumers.There are videos that are meant to attract your audience, or to make them interested enough in your company or product to visit your site. These videos usually appeal to emotion through humor or dramatic situations. When you've gained their attention, the next video you make should give them more information about the product to convert them into viable leads.If this is successful, you can move on to closing the deal—videos meant to help your clients see themselves as end-users for your products, so they can see the value you're giving them and the benefits they will be gaining. But you can't just end there; make sure to delight them through content that entices them to interact with your product or service, with the goal of making them evangelists of your brand.
Plan and conceptualize the videoAs seen above, determining the purpose of the video is a crucial step in planning it—you can't ideate about a video you want to release if you're not sure what it's for. And that's why the planning stage of any video marketing material shouldn't be skipped.There are various factors that come into play in the staging and designing of a video. You have to consider your:

Goal
Target audience
Video hosting platform
Calendar and deadlines
Budget
Creative requirements
Metrics for success

Shoot the videoOnce you've ironed the details out, you can proceed to shooting the video. This follows a careful process as well. After planning the video, you still have to:

Create a script
Understand your cameras and how to use them
Set up your set or studio
Prep your talents
Shoot the video
Organize the footage and edit the video
Choose the music to be used (and where to use them)
Record your voice over (if using)

Discern which video hosting platform to tapEven deciding which video platform to use takes a lot of time! There's a plethora of considerations for each famous platform, which, in turn, can affect key features in any video you are releasing.For instance, uploading the video on your social media page would necessitate different practices for each network. Using Twitter, for instance, would require that your videos are short and sweet; after all, Twitter was made famous by its ode to brevity, what with the imposition of character limits to its tweets.But videos on Facebook or Instagram are different! Facebook videos should be playable and understandable even without sounds—if you'll do this with the use of subtitles, or with any other slick strategy, then you're good. Video content on Facebook doesn't have to be too short, too!

These are just a few of the key differences in uploading video content in different social media. You have to learn these in depth to make sure you get the maximum number of engagements for your video, regardless of what channel you use.

Identify your goals and metricsIf you think video marketing ends with uploading your final video… think again. The work doesn't stop there! You should always have a clear goal for any video you plan to use for marketing, and metrics to measure its success. Your goals should usually just be around one or two for each video, so you can create appropriate, corresponding metrics that clearly measure these goals.There are tons of metrics you can choose from when you do publish a video. From view count, reach, and play rate, to the number of comments and shares you receive, there is always a way to measure the statistics of your choice. It's up to you, then what to do with the numbers you receive, and how to tinker your video marketing strategy to meet or exceed your later goals.
Tap into the Wide Audience of Social Media
Marketing videos are primarily posted in social media for good reason—everyone is there. And that means potential clients abound in social media. That's why, if you want good leads for your company, it's a must for you to have considerable presence on social media. But just how can you stand out amongst everyone else trying to get their attention?
Maximize engagement via photosThe use of photos is imperative. Whether it be Facebook, Instagram, or Twitter, users engage most with posts containing pictures. A 2014 research by eMarketer found that 75% of content posted by Facebook pages are photos, and this comes as no surprise when you consider that fans interact with these photos 87% of the time! All other post types received no higher than a 4% interaction rate, which just proves that photos are the best way to engage users in social media.But it's not enough to just post photos—we're still all about quality, after all! The challenge for companies now is to post high-quality photos—ones that will pique and keep your target audience's interest.
Look towards getting more comments and sharesLikes and reacts are nice, but shares and comments are the main methods of engagement in Facebook nowadays. These also take considerably more time and effort from fans as compared to a simple React, which speaks volumes about their interest in your brand and the content you post. Shares, meanwhile, even indicate their desire to spread the word to people on their timeline, which makes for great publicity.In that regard, you should definitely make it a point to reply to all of your fans' comments, as well as to like their comments. This doesn't only spur engagement, but also keeps your posts active and up on people's Newsfeed.
Follow the "Fridays Rule"Not all days are created equal on social media, it seems… which gave birth to the creation of the "Fridays Rule." Basically, this is a trend found by the Social Intelligence Report, which shows that Fridays are the days with the highest engagement rates. 17% of comments and 16% of both likes and shares all occur on Fridays!Sundays, on the other hand, are pretty dead days, especially when you want to maximize the comments you receive, as it's the day you're least likely to receive a comment.
Utilize Creative Email Marketing
Email Marketing is yet another essential – and usually oft-forgotten and neglected – form of content marketing. With virtually every service on the internet facilitated by an email account, it remains the top used platform in the World Wide Web, with a total of 85% of adult users in the US—outranking even the number of users in social media accounts. That speaks volumes about the sheer number of leads you can reach through this channel.
But how exactly do you do your email campaign right?
Be transparent and get permissionFor starters, you definitely have to build your email list. For this to work, there's a need for a decent, sizable email list, and you can only do this if you get buy-in from potential consumers for you to actually send them emails.Corporations typically do this by offering to send out newsletters or product updates, a classic approach towards gathering more email contacts. The trick is to be transparent and straightforward about your purpose—just asking them to give you their emails without explaining why and what they'll get from it just isn't going to work. Instead, work on wooing them through a clear purpose—for instance, free downloads, white papers, or eBooks.
Follow through with your promisesA strong call to action, coupled with consistent follow-up is a recipe for a good campaign. Consistent follow-up, in this regard, means actually doing what you promised to do—that means sending out newsletters every month, if that's what you said you would do; or sending out weekly updates for your clients after promising them you'd do so.What tends to tick people off is when you promise and don't deliver. For instance, sending daily emails when your clients opted for weekly ones will certainly give them a bad impression. On this note, it's incredibly vital that you send your first follow-up email on time and as promised—this develops a sense of responsibility and trustworthiness on your end.But your campaign doesn't end in simply making a good impression. You're sending emails, after all, to entice them to get your product or service. Yet, it's not ideal to simply switch up your emails and send a pitch. Rather, it would be good to analyze which kinds of emails the customer has been interested in before, and then send related offers that might capture their attention.
Analyze your campaign
As with all marketing efforts, even emails have numbers you can crunch and analyze. Of these, the most telling ones would be the following:
Open rate
Generally, this lets you know if you've sufficiently built good relationships with your readers, enough that they're excited to read your emails right away. Lower open rates imply disinterest or disengagement in your subscribers' part, a symptom perhaps that you don't provide enough value to your clients.
Click-through rate (CTR)
This refers to the number of recipients who clicked a link in your email. Low CTR rates show that your emails aren't getting through, or aren't targeted enough. To remedy this, you may want to improve your content.
Unsubscribes
This counts how many people have decided to unsubscribe to your emails. A high rate of unsubscribes implies much work to do in providing relevant and good content, as well as building value for your customers.
Well, there you have it! So far, that's everything you need to know to seriously ramp up your digital marketing strategy this year. Follow these points and you'll surely see some drastic changes in your numbers and statistics for your business!
Another option, for those of you who are looking to outsrouce some of your marketing efforts, we are working on an updated list of agencies and partners to help you do just that!
Our updated list: